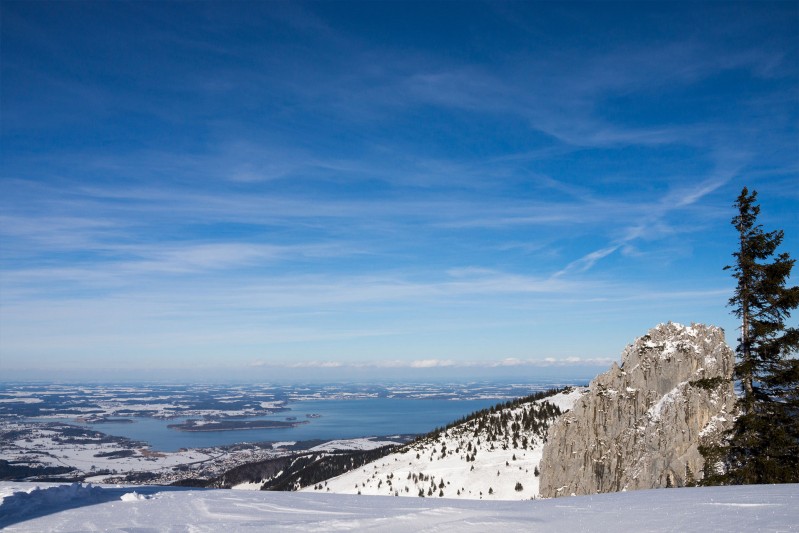 Plan your leisure time to your hearts content
Go for a journey of discovery around the Bavarian Sea, once you have arrived in Bernau.
After a refreshing bath in the idyllically located open-air swimming pool at the bathing beach, just relax or enjoy the lake by boat, Set off for the islands by steamer. On no account, should you miss the picturesque Frauenchiemsee (women's island) with the Benedictine abbey and Herrenchiemsee (men's island) with the world-famous castle of Ludwig II, the fairytale king.
A variety of possibilities
Whether it is on foot, by bicycle or mountain bike, by car or by train - discover Chiemsee and its beautiful surroundings. Hiking trails and cycle paths (for instance, right around the lake) strechting for miles, mountain and climbing trips on the Bavarian Alps (such as Hochfell, Rauschberg, Hochgern, Kampenwand and in Berchtesgadener Land (the Berchtesgaden area, for instance Watzmann, Kehlstein,
Wendelstein) offer breathtaking panoramic views of the alpine range.
In addition, numerous sports facilities round off the range of leisure time offers, such as golf, tennis, horse riding, sailing, surfing, skiing, snowboarding, cross-country skiing, rafting and paragliding.