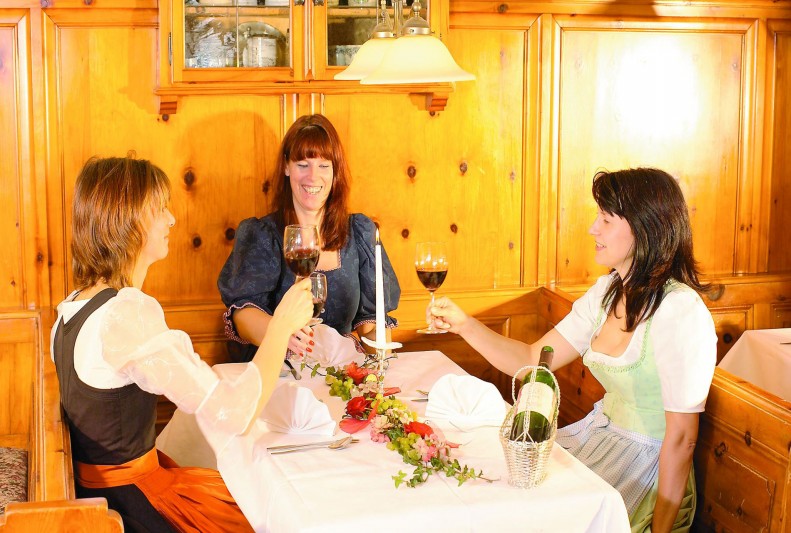 Our Restaurant
The restaurant at the Alten Wirt
...are the appropriate setting for an appreciative evening for the two of you or with friends. We will spoil you with regional, international and vegetarian meals as well as with "Schmankerl", typically Bavarian delicacies.
We will serve the meals in our really cosy "Zirbelstube" restaurant or in the shady beer garden under chestnut trees.
In the comfortable side rooms we can organize completely individual celebrations for you, whether they are small or large.
Our varied, home-style cuisine is provided:
every day from 11.00 to 23.00 hours (closed on Monday)
We offer sausages and cold meats form our butcher's with in-house slaughtering. We exclusively use animals from choice regional farms for the production of the sausages and the meat specialities.
We also serve delicious cakes and g´teaux from our own production.
Relaxing hours
Enjoy true Bavarian cosiness in our restaurant with a local flavour. A substantial snack or a Schmankerl from the regional cuisine, and a Weißbier (a light, top fermented beer) to accompany it you can really have a great time here.